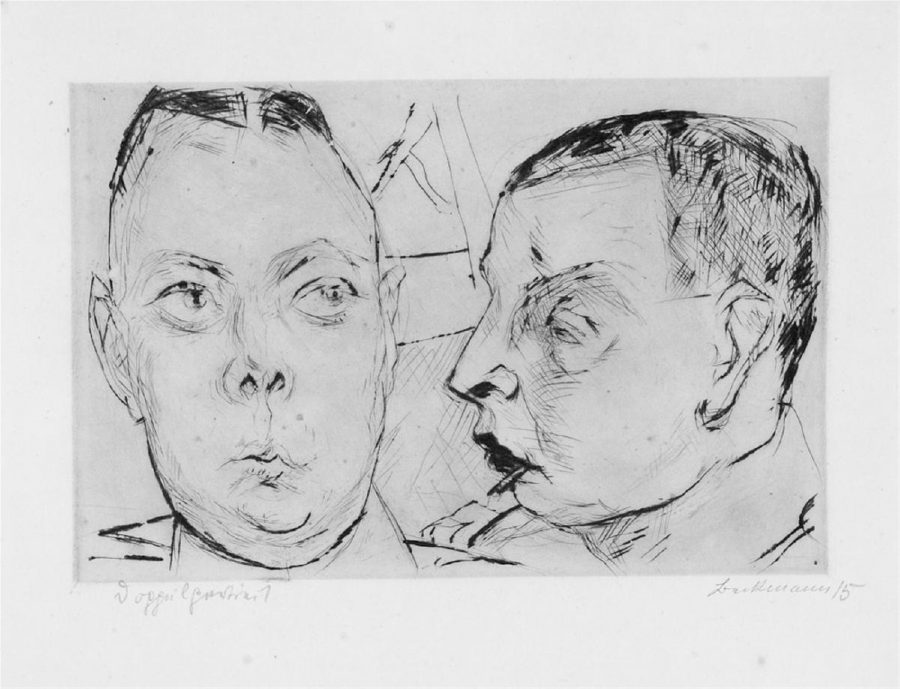 The Nazis may not have known art, but they knew what they liked, and much more so what they didn't. We've previously featured here on Open Culture the "Degenerate Art Exhibition" of 1937, put on by Hitler's party four years after it rose to power. Following on a show of only Nazi-approved works — including many depictions of classically Germanic landscapes, robust soldiers in action, blonde nudes — it toured the country with the intent of revealing to the German people the "insult to German feeling" committed by Entartete Kunst (Degenerate art), a Nazi-defined category of art created by the likes of Paul Klee, Wassily Kandinsky, Max Beckmann, George Grosz, and others, a roster heavy on the abstract, the expressionistic, and the Jewish.
Now, thanks to the Victoria and Albert Museum, we know exactly which works of art the Nazis condemned. "The V&A holds the only known copy of a complete inventory of 'Entartete Kunst'confiscated by the Nazi regime from public institutions in Germany, mostly during 1937 and 1938," says the museum's site.
"The list of more than 16,000 artworks was produced by the Reichsministerium für Volksaufklärung und Propaganda (Reich Ministry for Public Enlightenment and Propaganda) in 1942 or thereabouts. It seems that the inventory was compiled as a final record, after the sales and disposals of the confiscated art had been completed in the summer of 1941."
You can read and download the entire document, which provides "crucial information about the provenance, exhibition history and fate of each artwork," in PDF form at the V&A's page about it.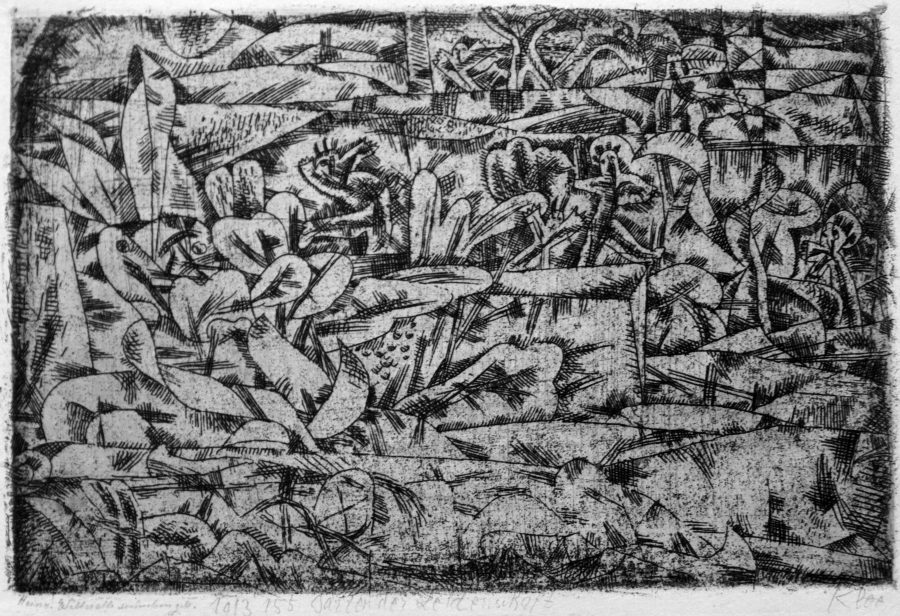 Daunting though the inventory itself may seem, Hyperallergic's Jillian Steinhauer points out "a way to connect many of these pieces to the present day: an online database maintained by the Freie Universität Berlin. You can plug an artwork's inventory number from the Nazi log books directly into their search engine, and it will pull up a record." Here you see Max Beckmann's Zwei Auto-Offiziere, El Lissitzky's Proun R.V.N. 2, and Paul Klee's Garten der Leidenschaft, just three examples of the thousands upon thousands of images that Hitler and company considered a threat to their regime. Today, the artistic merits of work by these and other artists once labeled Entartete Kunst have drawn more admirers than ever — though the very fact that the Nazis didn't like it constitutes a decent reason for appreciation as well.